If you've been searching for new replacement windows, you may have come across the terms sub-frame (a.k.a retrofit) installation or a full-frame (a.k.a brick to brick) installation. So what's the difference between the two and which one should you consider when thinking about replacing your windows?
Both options have their pros and cons. Let's take a look.
Full-Frame (Brick to Brick)
Pros:
Your entire old window frame and interior trim will be removed
Everything in the opening will be replaced including hardware, frame, jamb extensions, brickmoulds.
The rough opening can be seen and inspected for any signs of deterioration or water damage.
This type of installation guarantees the window will be insulated properly.
In most cases, there will be a more visible glass surface vs sub-frame.
This type of installation gives the best overall results
Cons:
It is not possible to retain existing interior trim work.
New mouldings will need to be painted
In some cases, it is not possible to retain window coverings (blinds, shutters).
It can be more costly compared to sub-frame, especially if doing special trim work.
Sub Frame ("Retrofit"):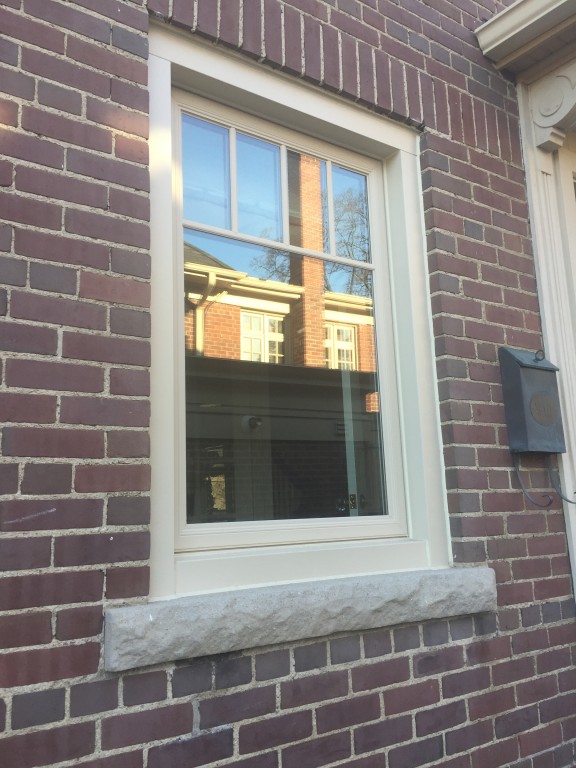 Pros
In most cases, it is possible to retain window coverings (blinds, shutters).
It is usually a more cost-efficient method than a full-frame.
In most cases, it is possible to retain the moldings
Preferred type of installation when you have historic or elaborate molding or trim work that you want to preserve.
Cons
The size of the visible glass is usually reduced in comparison to existing windows or full-frame installation.
The insulation is applied only between the new window and the existing window frame. However, keep in mind you don't know if original frame is was insulated properly.
We're limited to performing a check on the interior wall like a full-frame window installation.
These are the two most common installation types. Whatever choice best suits your home, we will listen to your goals and expectation and our team will come up with the right solution for you.
If you have any more questions regarding sub-frame and full-frame installation, feel free to contact us for a free consultation.