First impressions can make a lasting impression, so why not make it a vibrant one. Take a look at some of our favourite colourful entry door projects and let us know which one you like in the comments below.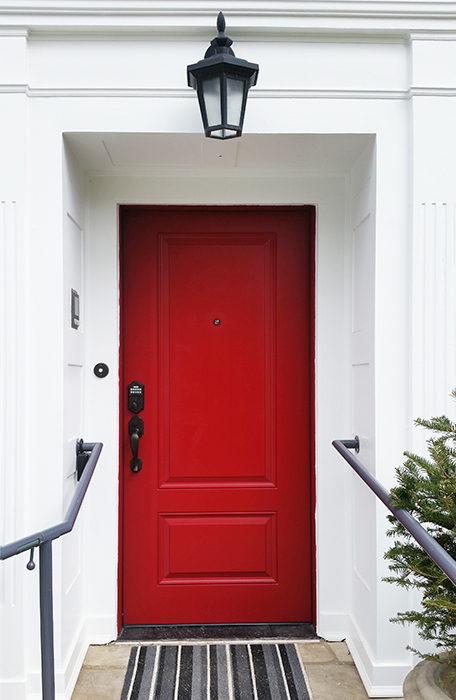 Our Richmond Hill client chose a beautiful red colour for her home. The red and white entrance will have neighbours stopping to admire. This is a fiberglass door which has the appearance of wood minus the maintenance.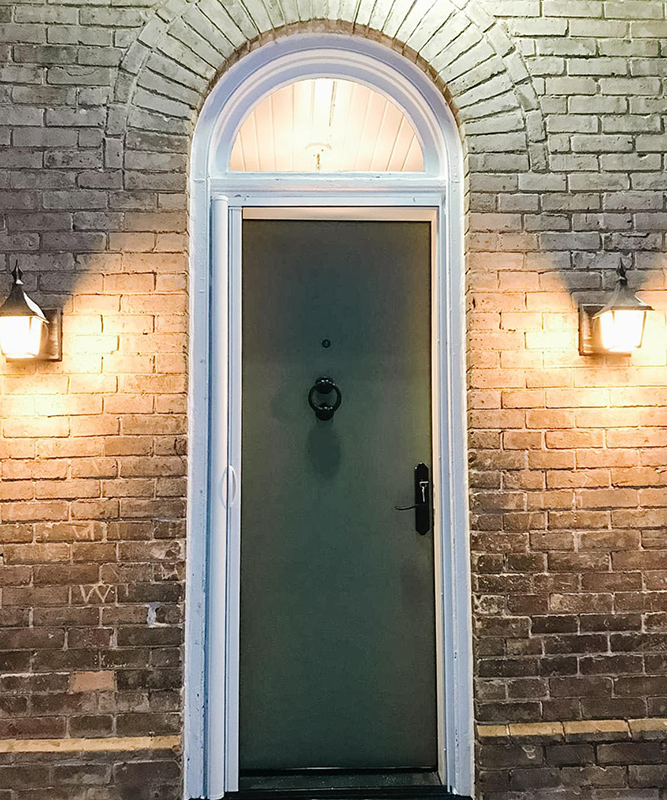 For this historic home in Uxbridge, our client chose a common colour you may see on historic homes. They kept their existing door knocker and if you look closely, you can also see the roll away screen that was painted to match the door frame.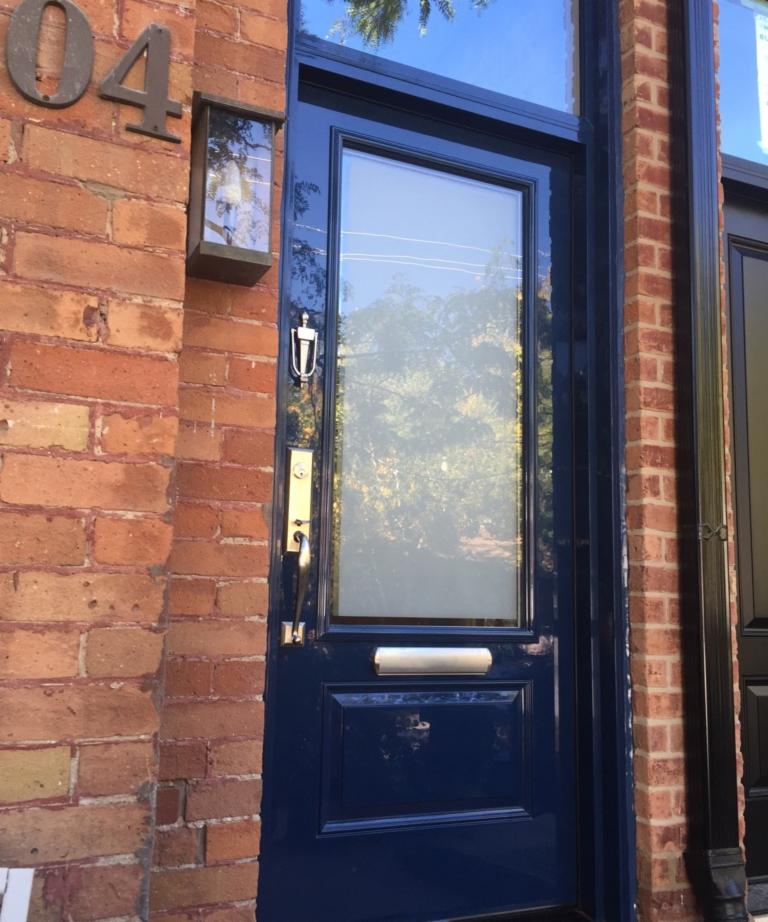 If doors could talk, this one would say "How You Doing?" (like Joey from the T.V show "Friends") You will definitely make a statement with a blue high gloss door like this one. What do you think?
This blue isn't as bright and bold as the previous door, but this entry way feels calming and inviting. The greenery and flowers add to the entrance and completes the whole look.
Sunflower Fields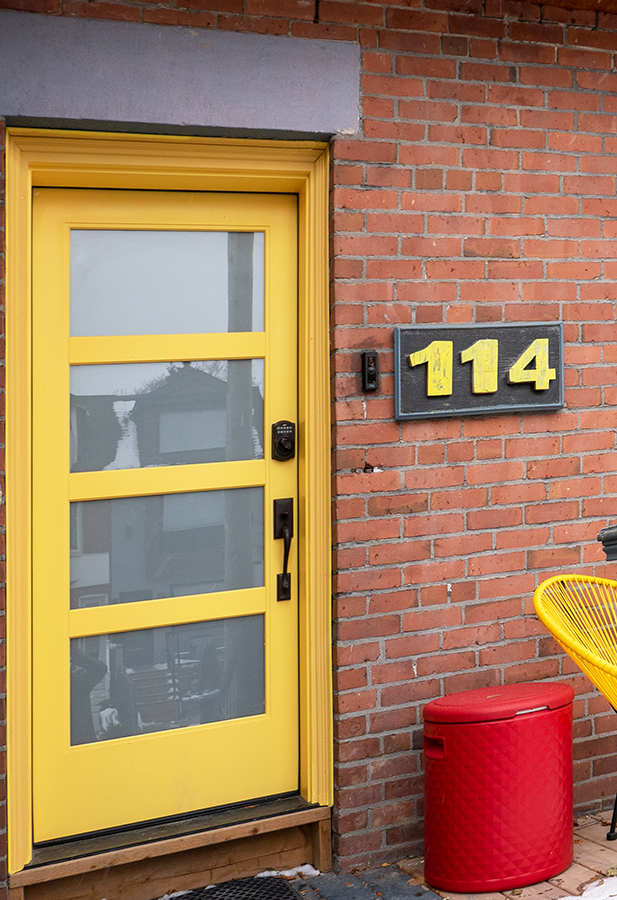 Yellow is a cheerful colour and will brighten up any entry door. Some people might not think of yellow for their door but this colour brings warmth, joy, and instant curb appeal.
Whatever colour you decide on your door, choose something that complements the architectural style of your home and that you will love for years to come.
If you're thinking about replacing your entry door and not sure which colour to choose, contact us today and we would be happy to get you started.